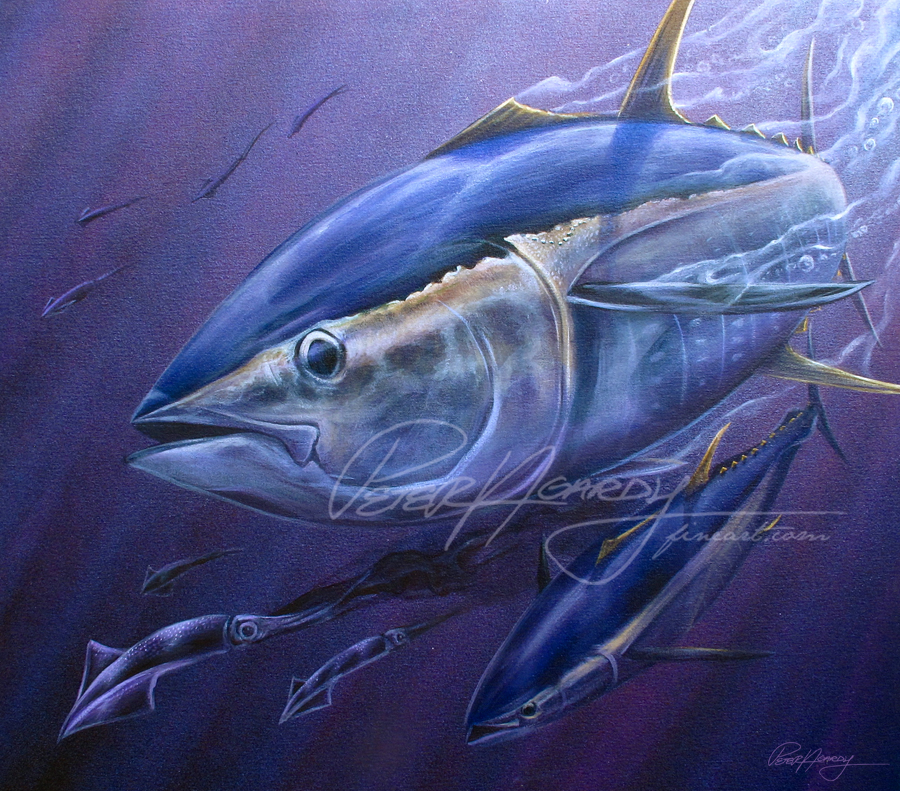 "Sugar Water Purple" Commissioned 2012 for Private Client. 20″ x 26″ Acrylic and Enamel on Canvas.
The main underlying request in this commission was Purple and Tunas ! This was a challenging painting to approach, working with a different color palette is always fun and produces unexpected results. These yellowfin tunas depict a familiar scene chasing squids from the depths of the ocean to the surface and back down again to he abyss. My friend who purchased this piece as a gift for someone had the unique name picked out before I even started the piece, which inlfluenced its creation.
Please feel free to contact me regaurding commission requests or any other questions.