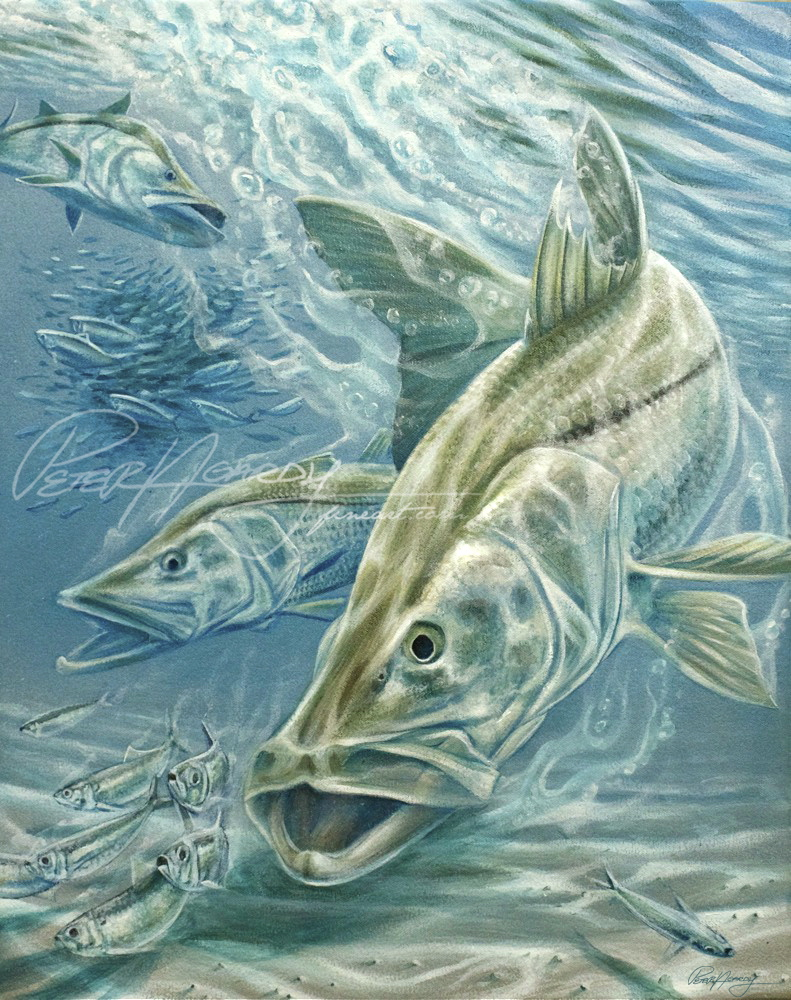 "Linesider's Lunch" (Summer Snook) .
Acrylic and Enamel on Canvas. 16″ x 20″
Copyright 2012 Peter Agardy . Sale Pending.
Signed and Numbered Gicle prints availabe.
This painting has been on deck for far to long,  the 3rd and latest in my new small size inshore series! Finally finished it just in time for the Snook to start hunting the beaches again! Inspired by countless hours of stalking these shallow water hunters off of the beaches and flats in and around South Florida during our long hot summers. From live baiting to fly fishing, who Snook offer action packed slamming hits, strong fights, and aerial dislpays making them one of my favorite inshore fish to land by boat or shoreline. I can't wait to cruise and walk the pristine shorelines in the coming months of late Spring and Summer! Tight Lines!!