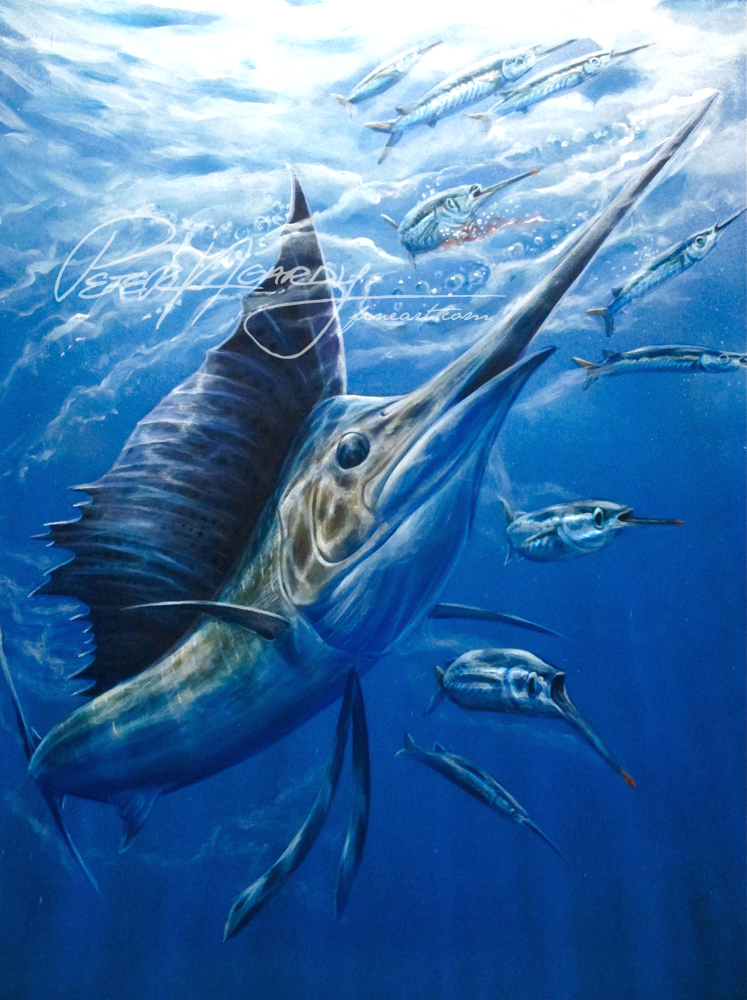 "Sail'n Hoo's" . 18 x 24 " Acrylic and Enamel on Panel. Copyright 2012 Peter Agardy. Sold
I am very thrilled again to boast another new painting featured on the cover of Florida Sport Fishing- Journal for the Avid Angler-  This new Sailfish painting coincides with our yearly sailfish migration from North to South. As these fish migrate south, fisherman across the East Coast of Florida can get in on the action, from trolling dead ballyhoo, kite fishing live Goggle-eye, to my Dad's favorite tradition of live baiting with ballyhoo's. Sailfish are a remarkable fish, one of my favorites to tournament fish,  boasting as one of the fastest creatures in the Sea, they are sure to give you a thrill every time you witness their amazing acrobatics and fierce preditorial ways. Tight Lines and ENJOY!
Limited edition Signed and Numbered prints , and canvas prints available. Contact info@Peteragardyfineart.com for inquiries and orders.