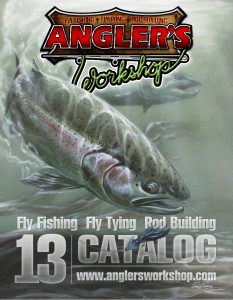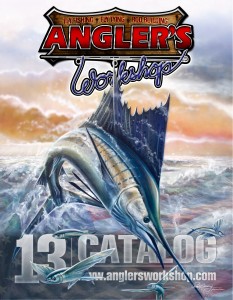 I am pleased to announce that I have Teamed up with 'Angler's Workshop' for their 2013 catalog line. You will see the paintings on the covers of their Spring/ Summer catalogue, and Fall/Winter . The Steelhead Painting was specifically commissioned by them, and the Sailfish Painting was an existing piece of art. I also have a feature on the inside back cover with prints and Merchandise for sale in the catalog. Angler's Workshop is one of the Nations leaders for Fishing, Fly fishing, rod building and fly tying supplies. Be sure to check out there onine catalog here. Or visit their webpage and request a full hard copy in the mail.
Featured paintings: "Steeling 2nd" – Steelhead commission for the catalog. For Sale.
"Target Acquired" – Sailfish painting, originally for Operation Sailfish Tournament. Sold.