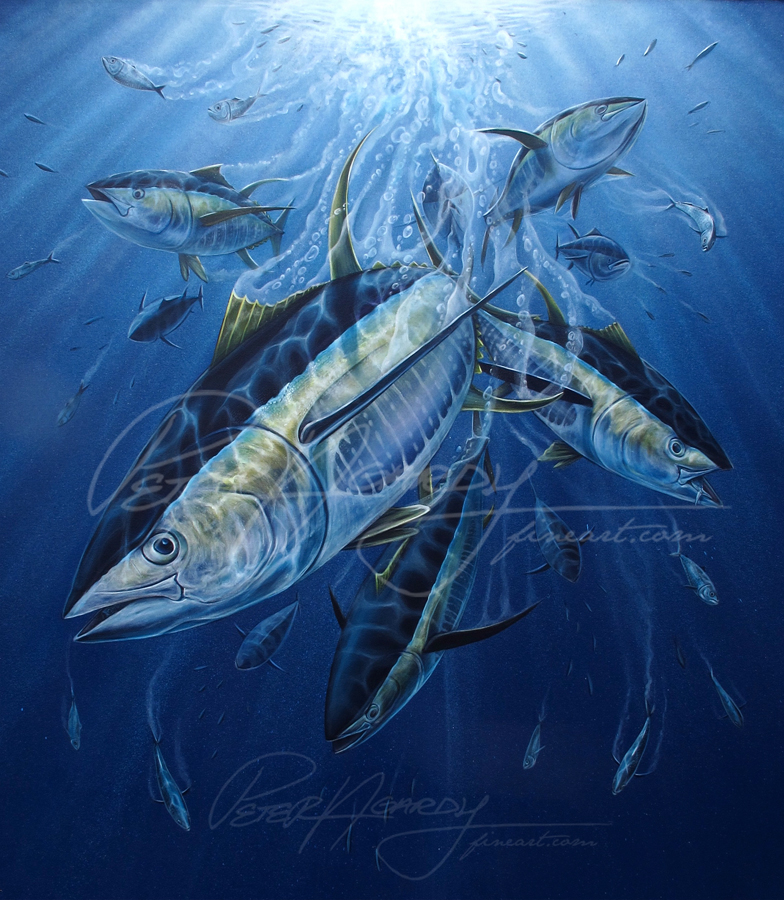 "Yellow Fever"
55″ x 60″
Acrylic and Enamel on Canvas
Copyright 2011 Peter Agardy.
Original Available. Gicle prints on Canvas and watercolor paper available.
Inspired by my recent tuna missions, I was fortunate enough to make the crossing east for some INSANE  Yellowfin Tuna action a handful of times this summer. I was just itching to get back into the studio to paint an underwater scene of the action we witnessed , of these brutes slamming baits under the boat! A very special thanks to the friends who made these trips possible this summer. I'm looking forward to more action as Swordfish and Snook bites have already heated up, and the Wahoo bite approaching around the corner.